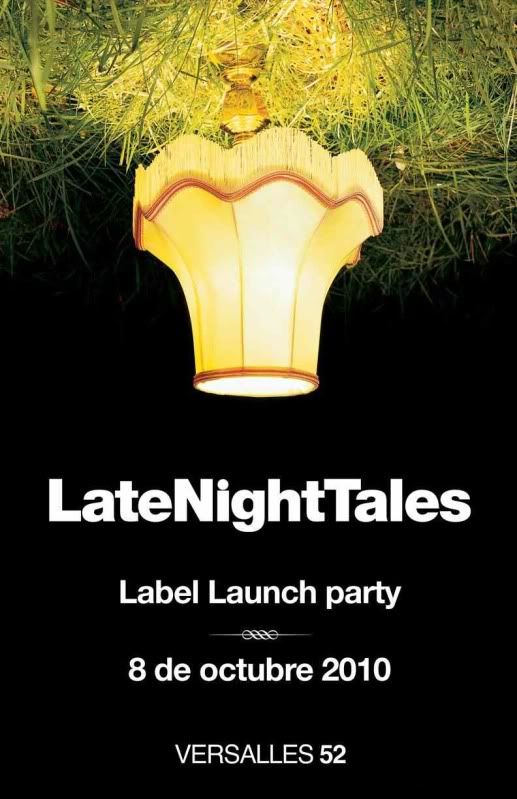 Versalles 52 | Esquina General Prim. Colonia Juárez | México | Date: 8th October | Mezcales 2x1 | $100 | $200 (incluye CD de la serie) |
LateNightTales invites the world's best artists to delve deep into their music collections to create the ultimate "late night" selection. The series now features over 20 diverse Artists such as The

Flaming Lips

, Nightmares On Wax,

Four Tet

,

Jamiroquai

,

Arctic Monkeys

and more recently

Snow Patrol

who have all taken us on their nocturnal musical journeys…Each offering an exclusive cover version and with spoken word by the likes of Will Self, David Shrigley, Bootsy Collins and Brian Blessed. Look back, look forward, relax and enjoy..
.
El festival Mutek se traslada hasta Guanajuato aterrizando en el festival Internacional Cervantino este mes. Para los que se quedan en la ciudad les recomendamos un concierto épico que organiza Mutek en el DF en el Salón Covadonga este 21 de octubre, se trata de

Modeselektor

+

Apparat

=

Moderat

.
Esta party va a estar buenérrima, ya no puedo esperara, Bussy P 3 -Nov-2010 @ Club Social Rodeshia, Durango 181, H-200 y M-100